Though Belgrade seems to be quite raw and uninteresting from far off, it has many beneficial attributes for Digital Nomads they should be aware of. I'll start with the lows and gradually grade the perks the city offers. Belgrade for Digital Nomads in 2021 offers plentiful benefits from more flexible visa regulations for international nomads to affordable living. 
Below is a subtle guide, telling you all you need to know about Belgrade, from the cost of living to co-working to a lot more. Let's shift to it, for I'm eager to share with you: why should Belgrade be your next digital nomad destination?
Welcome to Belgrade – The Digital Nomad Heaven?
Belgrade, the capital of Serbia, has not always been welcoming in the past, but it is changing and catching up with other popular holiday destinations. A lot of graffiti and a bit of lack of cleanliness can give you a surprise blow when you first arrive.
Moreover, you'll find this country liberal in smoking cessation, which some may welcome but some won't.
These and many more Belgrade facts are thoroughly covered with a whole bunch of positives the city hides in its core. Scroll down to discover Belgrade and a lot more.
The Cost of Living in Belgrade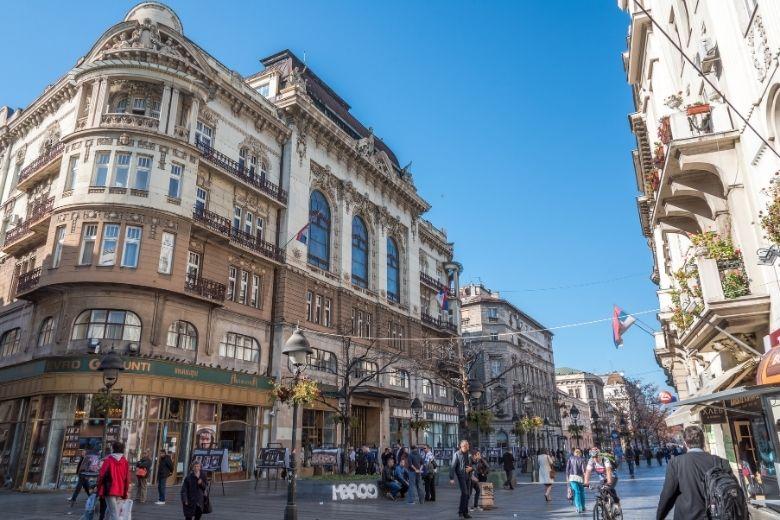 How would you survive being a Belgrade expat? The first thing you have to figure out is the cost of living. You can choose to stay at a hostel, rent an Airbnb flat, or a studio apartment to live in.
Renting a home is not always easy and light on pockets. Belgrade for digital nomads in 2021 turns out to be affordable for living with an average monthly expense of around £1282 to rent an apartment.
Next, looking at the utility and transportation expenses which usually make up to £150 in total monthly it is not the cheapest. However, for transportation there is a wide array of buses, carriers, trams and trains that enable easy access so that you can travel around Belgrade with ease.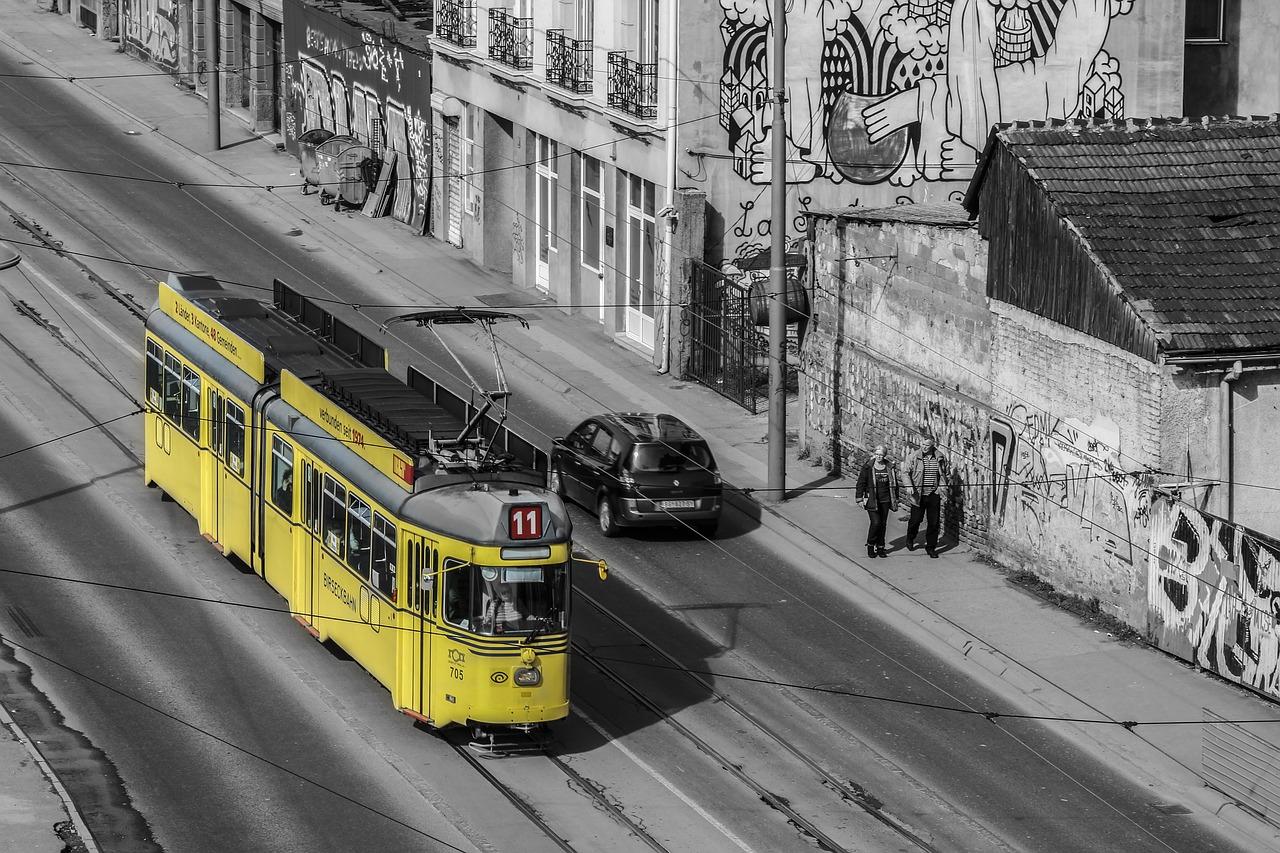 Additionally, groceries can come up to £50 a week which is relatively light on pockets while you reside in Belgrade. Of Course, you have to spend an additional amount on healthcare and to meet outdoor expenses, but you can get high-quality and fresh food at a good price.
In Belgrade, you have a lot of freedom to dine out while visiting affordable restaurants and paying a visit to world-famous Serbian traditional food havens.
Availability of Co-working Spaces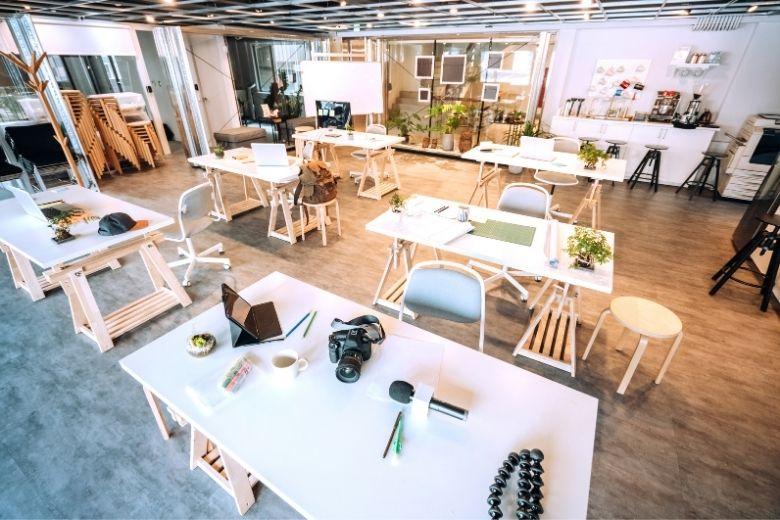 It is among one of the best destinations for living the remote workstyle and laptop lifestyle. The city is not too crowded to adjust to and offers many co-working spaces like other big cities such as London to execute your digital work effectively.
There is a wide range of options available, varying from private offices to desks to conference rooms to virtual offices. Digital Nomads don't have to worry for sure as there are about 15000 validated spaces with about 300 additions each month.
There are three different space domains available, namely Smart Office, Incenter, and Impact Hub. That way networking is easier and a digital nomad can form and maintain new work relationships with Belgraders. 
What's worth noting is that whether you are a singular nomad or a team of 100, there are no additional charges to make up your workspace in one.
Charms in Belgrade for a Digital Nomad in 2021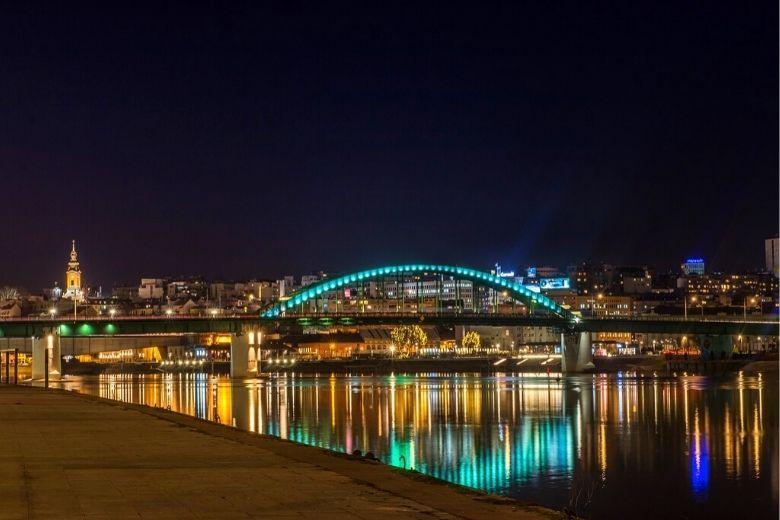 There aren't that many stunning spots or landmarks in Belgrade, but the only few it has are very mesmerizing. The capital of Serbia is known for its famous Beogradska Tvrdjava fortress, which lies at the confluence of Sava and Danube Rivers.
The place has incredible historical significance for the Austrian, Byzantine, Roman, Serbian, and Ottoman Empires.
The whole city has a grey, bland Soviet Bloc architecture enriched with a dynamic cultural essence coupled with abundant scenic attractions. You have a lot to cover between Savamala Quarter to Kalemegdan Citadel to discover the bustling pedestrian boulevard on the way.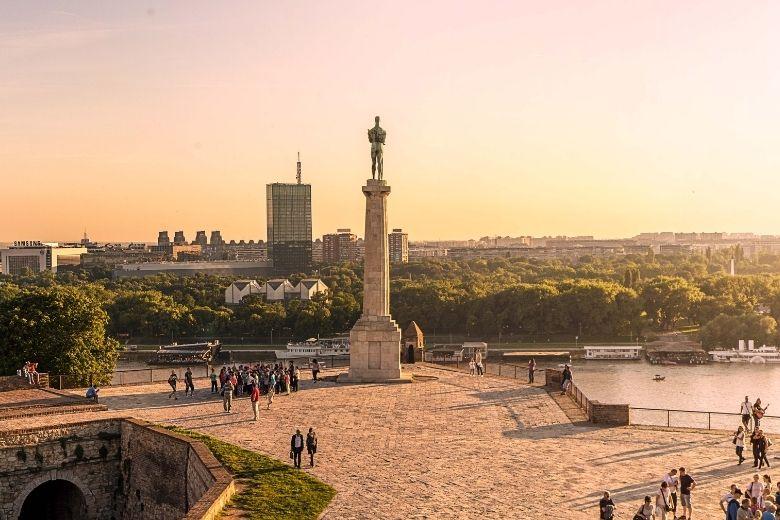 It's among one of the most happening cities in Europe right now, with night recreational facilities similar to Silicon Valley. It's crazy to see people jumping into the frozen Danube Rivers during the chilled winters following the footsteps of Orthodox Catholics.
And how could one forget paying a visit to the monument of Podenik that stands tall in the city, keeping a watch over it? Lest there are several charms for an eye, so you can make new discoveries here.
Other Goods that Deserve to Have Your Attention
The people in Serbia are very hospitable to help you adjust and explore the area almost easily. Eventually, you will not require a lot of time to get accustomed to the things in the city. Above all, there aren't many people living here, letting you have more space to breathe.
The city centre is relatively calm and green, incorporating majestic vibes for the nomadic community. Overall the place will help you make a lot of beautiful memories.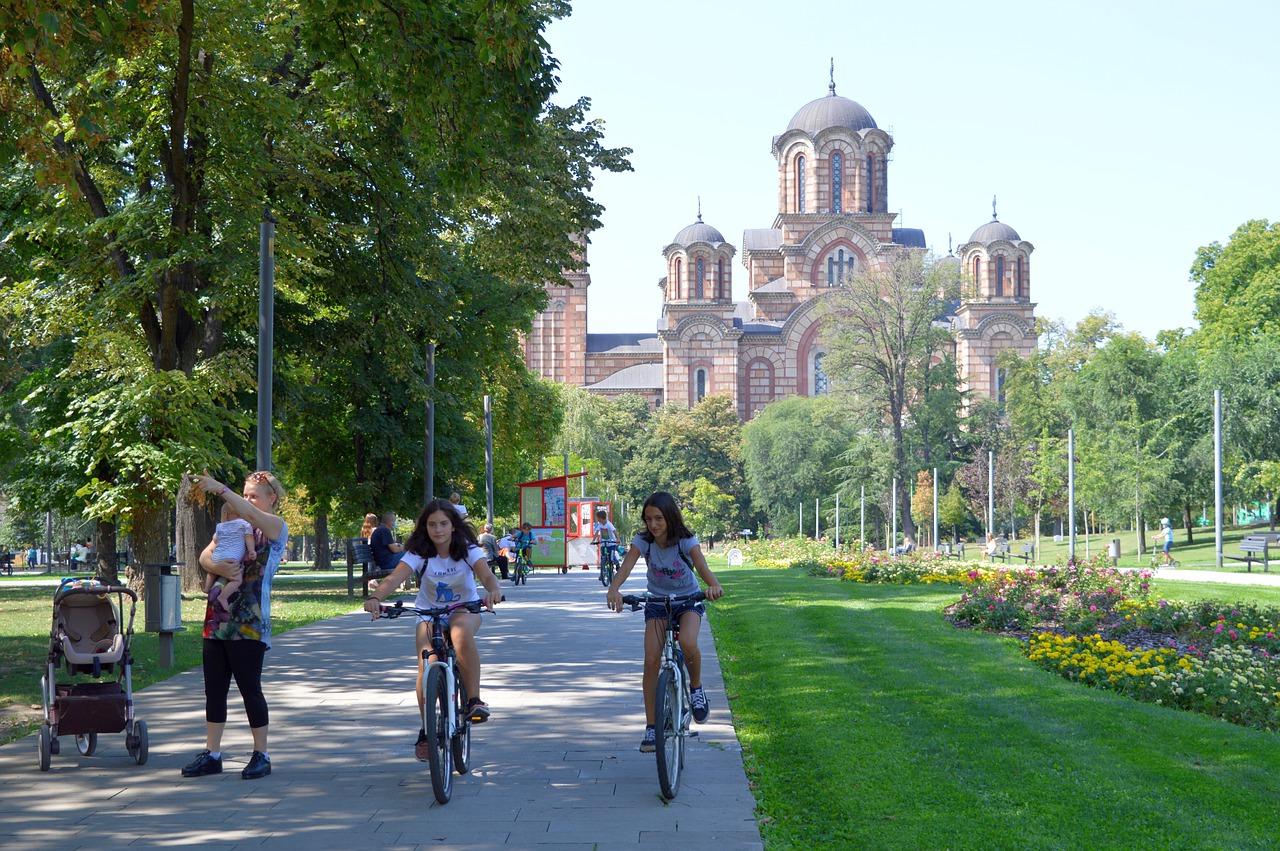 You can even avail yourself of the world-famous Airbnb services if you face any accommodation issues. Here, opportunistic internet facilities with a speed of 33Mbps are all there to welcome you and facilitate your remote working and earning.
It's warm in spring with adequate air quality to combine a city with a green vibe.
And one of the most important factors for any digital nomad is probably the sole proprietorship visa (preduzetnik), which is valid up to a year. However, you have to consider that you have to open a business bank account with at least 30,000 dinars (260 euros) paid in monthly, you have to pay a tax of 18,575 dinars (160 euros) to submit your visa application and you must apply for a work permit at The Serbian National Employment Service, which costs 12,610 dinars (about 110 euros). Compared to other European countries this is very affordable and being able to remain within the country for a year with this visa is unusual as most other countries only offer a maximum of 3 to 6 months. 
FAQs On Belgrade for Digital Nomads
Find answers to the questions that you have in your mind.
How famous is Belgrade among Digital Nomads?
The Nomad List Website is one of the most notable sites that assess digital destinations for nomads. According to this site, Belgrade ranks 37th on the list, with an overall rating of 3.86/5 in 2021.
Supporting this view, about 16 nomads loved visiting this destination out of a total of 17, which is a 99% likeability rate.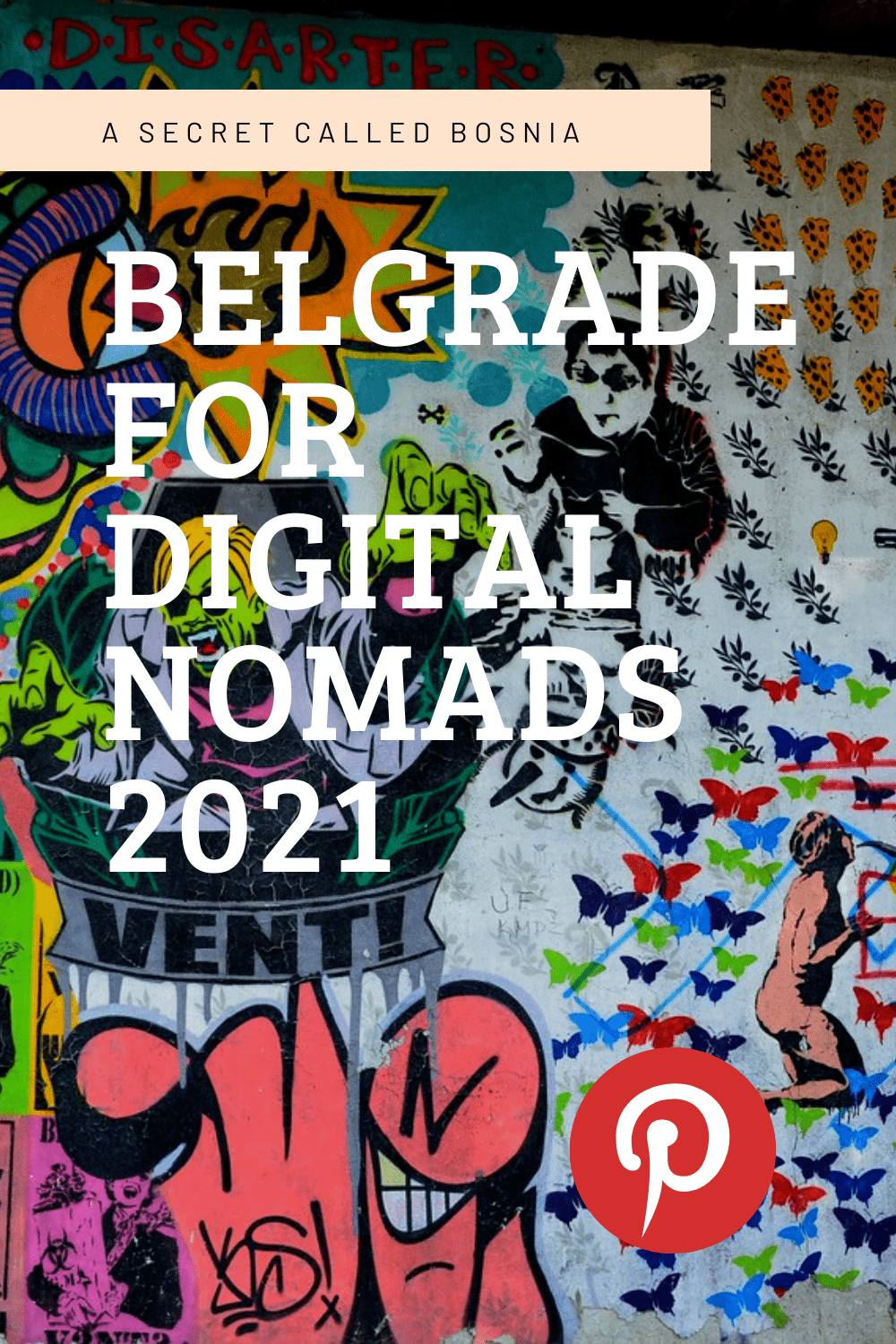 How much does it cost to rent a studio apartment in Belgrade?
It's among one of the least expensive capitals in the continent of Europe and therefore giving you more room to explore. It usually doesn't cost beyond £600 to rent a studio apartment for a month at least as a single person.
It's even not hard to find cheaper options when shared, but you'll probably miss owning a furnished studio apartment for yourself.
What do digital nomads need?
Belgrade offers most of the things a digital nomad seeks. The city provides a satisfactory quality of life with adventurous workspaces and a hospitable population.
Above all, the café culture is worth noticing. Chilling out and grabbing a coffee while catching up with friends is one of the soulful cures.
Final Thoughts
Belgrade is known for being adventurous, safe, and audacious for the expats paying a city visit. Nonetheless, the costs are bearable and will never put you in debt while returning to your native homeland (check the exchange rate of your salary with the Serbian currency to calculate your spending).
There are several co-working spaces and historical sites that you would love to pay homage to.  How about discovering it all by yourself by paying a visit soon?
Belgrade for Digital Nomads in 2021 is precisely the way forward. I am pretty optimistic that Belgrade will charm and surprise you.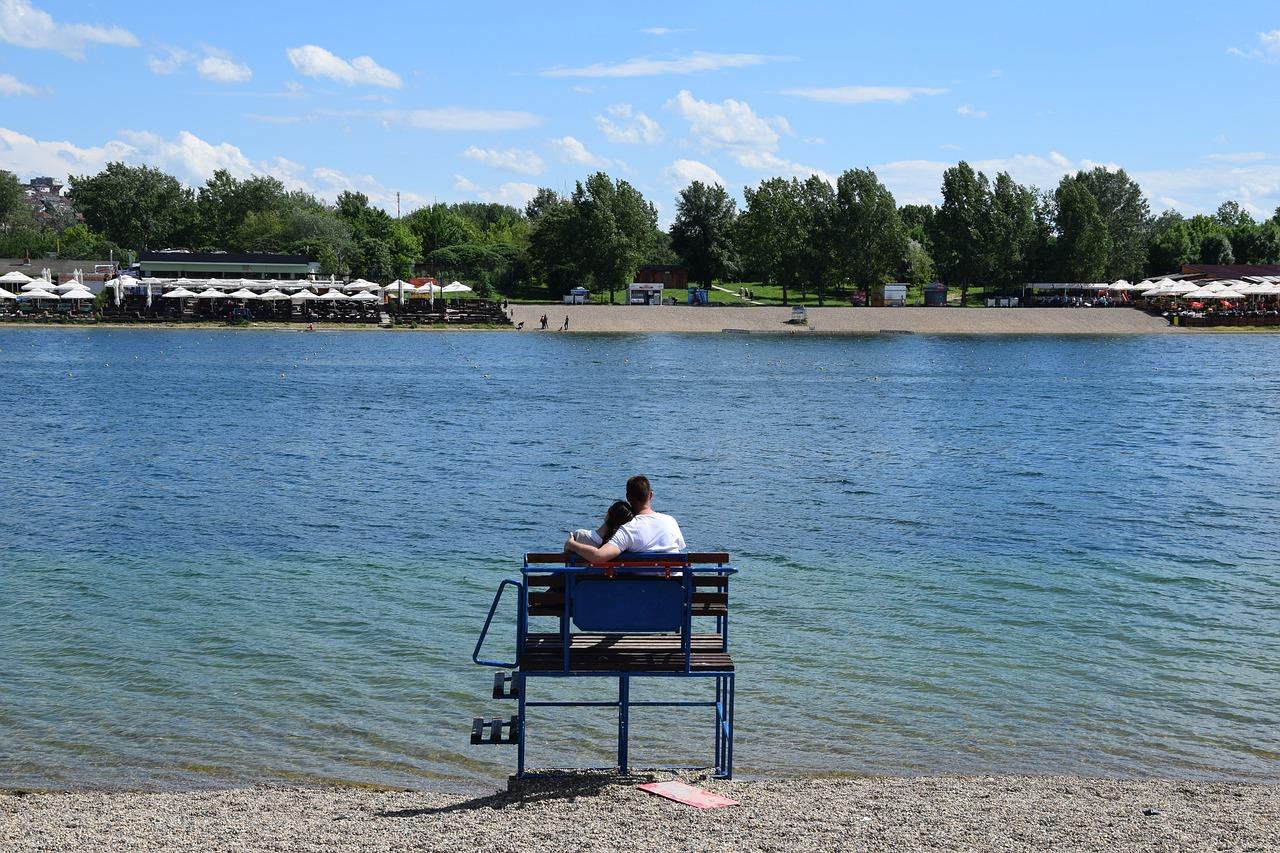 Tip: If the neighbouring country Croatia should be interesting as a possible freelancer destination for you, then take a look at the following post. 
https://www.clickdo.co.uk/how-to-get-the-digital-nomad-visa-croatia /
For more information about the digital nomad life in Belgrade, just contact me or leave a comment 🙂. Tip: If the neighbouring country Croatia should be ineresting as a possible freelancer destination for you, then take a look at the following post. 
You can find more information about Belgrade on the city's official website.